It's hot here in Seattle. A scorcher. So my friend Lester decided to have a pool party. Does he have a pool? Of course not. He has a hose. With a special nozzle. Everyone was assigned a job. Potato salad, tongs, thongs, booze. I was asked to bring the music. Normally, I hate this request. Not because I don't like picking tunes. I do. It's just that, no matter what, someone is always pissed. You play Steely Dan? Too obvious, too boring. You don't play Steely Dan? You're an elitist ass. The night before, Lester called me up.
"Yeah, I don't think so, man."
"What? Why not?"
"I dunno. It's too divisive. Everyone gets pissed when I don't bring my Indigo Girls remixes."
He laughed. I've been collecting vinyl since I was 15. It's one of the reasons my friends tolerate me.
"Don't be a douche. You're doing tunes. Just bring your iPod."
I sighed. "Okay, but only under on one condition."
"Fine. What?"
I tried to think of a condition worth demanding. Nothing good came to mind. "I'm only playing bands whose name starts with A. You want the rest of the alphabet, you're on your own."
Lester breathed in, about to yell something mean that would take a few weeks for us to pretend he didn't. But then he breathed out again, Lester being a thrice-rehabbed gambling degenerate.
"Fine, genius. I'll bet you five hundred bucks you can't."
"Can't what?"
"Entertain a party. For, let's say, five hours. Seven to midnight. Only using bands that start with A. If the people at the party dig it? At the end of the night you get five hundred, cash. People think it sucks, you owe me five."
"Seriously?"
"Hell, yeah. In fact, I'm so serious, I'll give you B, too. You got any band starts with A or B at your disposal. Keep in mind, now, you gotta entertain a diverse crowd. You gotta make them get up and shake ass. And no doubling down. Only one song per band."
It was ridiculous. Doomed.
"Deal. See you tomorrow night."
"No, wait. We need to go over the rules, son." I could hear his brain whirring. It sounded like a thousand year-old fax machine. "Like, okay, Barbara Streisand is a B, so she counts, right?"
"Right."
"But Sonny Bono ends with a B, he's no good. Can't use him."
"No way. You gotta give me first and last names."
"Okay, fine. Pussy. First and last names for the pussy. But it doesn't work with bands. Bands have to start with the letter. Bad Company counts, sure. But Massive Attack? You don't get the A on that. That starts with an M, so they're out."
"Fair enough."
"Captain Beefheart? They're no good either. Starts with a C."
"Fuck, I was going to spin the whole second side of Trout Mask."
"And no dialing up U2 and claiming Bono."
"Like I'd play fucking U2. But listen, Lester, if I spend all the time it's going to take to put this together, there can't be any of that oh, it was all a joke routine afterward. I mean, I intend to collect."
"Oh, me too, my friend. I am definitely going to collect. I've practically spent half your cash already."
"Yeah, yeah."
"And listen, no metal. No one at this party wants to hear Accept or Anthrax or AC/DC. Or, fuck, Black Sabbath. Or, like, Boston. No Boston, Beatles, or Bob Dylan. No Blow Monkeys. No Aldo Nova. No Abba or Asia. And no Argent! What's that song?"
"Hold Your Head Up."
"Yeah, I hate that song. And no jazz! Absolutely no jazz!"
"Alright, alright already."
"You know what, though? I haven't mentioned the most important rule."
"Which is?"
"Anything you play has to already be in your collection. I'm holding you to your word on this! No going to Amazon as soon as I hang up and downloading everything under B, okay?"
"I would never download anything from Amazon. For one thing, they don't use FLAC, or any of the other lossless formats, and for another-"
"Blah, blah, blah, you know what I mean. If it's not in your collection right this second, you can't use it."
"You got my word."
Click.

So, I dug deep in my vaults. Tune for tune, here's the first 80 songs I played. If you round it out to about 4 minutes per, that's a little over five hours of music. Of course, that's just proximate, and the party went on until about 3 in the morning, so there were a whole lot more songs after these, but you get the idea.
1. Aretha Franklin-Rock Steady      
Sheer Aretha love in a very funky package. Her voice remains a vague prooflet of the existence of some sort of god. Possibly Athena.
2. Al Green-You Say It

I had tickets about ten years ago to fly to Memphis and hear Al preach in his tiny little church in the sticks. And then United pilots went on strike. Never made it. I still refuse to fly United.


3. Baby Huey-Listen To Me

One of my all-time favorite soul albums. I spent decades trying to find this on vinyl for less than the cost of a new car. And then, you know, cds came along.
4. Jimmy Bryant-Stratosphere Boogie

The guy is an absolute fretboard machine. Astonishingly fluid and precise at the same time. Some people call that skillz. I call it skills.

5. Eugene Blacknell–Get In A Hurry

Oakland funk pioneer and all around propulsive guitar ace, this tune is off a super rare comp of early Eugene Blacknell and The Savonics stuff. One of his tunes was sampled, to no great advantage, by Beck.

6. African Music Machine-Black Water Gold

They laid down the tastiest grooves in Shreveport, mostly on the Jewel/Paula labels, for Ted Thompson, Little Johnny Taylor, Tommie Young, and numerous others.

7. Buddy Rich-Kilimanjaro Cookout

These are some seriously groovy chops. In the 70's Buddy became a mainstay on Merv Griffin and The Mike Douglas Show. But I don't ever remember him letting loose like this. Maybe it's because Dr. Joyce Brothers was always looking over his shoulder.
8. Bobby Bare Jr.-I'll Be Around

The excellent progeny of Bobby Bare Sr. The kind of country that makes you want to move to Austin yesterday.
9. Boogaloo Joe Jones-Right On

When they say "acid jazz", even though they never, ever should, this is what they mean. Funky, virtuosic, hip as all get out.

10. Brian Eno-Third Uncle

It's possible that Brian Eno is the second most misunderstood genius in the history of rock. This song is like a wet slap to the neck.

11. Black Heat-Chip's Funk

You walk into a party and this tune is playing? You know you found the right place. Grab a drink and elbow your way in.

12. Bobby Valentin-Flight To Cuba

Muy, muy caliente. Book me a seat.
13. Arthur Russell-Springfield

Classically trained cello player moves to 70's NYC and becomes underground gay dance sensation. Experimental and ethereal and incredibly expressive.

14. Alan Vega-Raver

This always reminds me of being fifteen and laying on the carpet and realizing there were crazy people everywhere, and some of them had recording equipment.
15. The Brothers Johnson-Free And Single

That fine line between Bootsy and disco. It's all about the bass, baby.
16. Amos Milburn-After Midnight

I love his lazy delivery, always makes me feel like smoking Lucky no-filters and knocking back a couple of Sidecars in a jook joint that doesn't even bother to have a name.
17. Luther Allison-Little Red Rooster

It's hot and packed and everyone is sweating straight bourbon down their backs. The only recourse is to lazily wave a napkin in your face while you grind very, very slowly in a leftward slant.
18. Henry Butler-Orleans Inspiration

By far my favorite living piano player, fantastic improv instrumental with more groove than any five full bands.
19. Tony Allen-Hustler

Drummer and musical director for Fela Kuti during the '68-'78 glory years, and sounding every inch of it here, doing his own thing.

20. The Butthole Surfers-Kuntz

A truly demented album, borders on genius. Guaranteed to bring any party to the screeching halt it needs, so people can load up on what they need to load up on.

21. Badfinger-Rock and Roll Contract

The best band that wasn't the Beatles that also simultaneously sounds like Bizarro-world Paul McCartney. Cursed unfairly on nearly every front.
22. Black Randy & The Metrosquad-Marlon Brando

This hilarious 80's drag queen/tweaker had zero fear. An album that's chock full of middle fingers for pretty much the entire world. Still, it's surprisingly good, in a utter self-destructive mess sort of way.
23. Booker T and The MG's-Chicken Pox

The band Janis Joplin should have joined.
24. Betty Davis-Anti Love Song

I am so in love with the sheer balls of Betty Davis. And, you know, those legs too…
25. The Brian Jonestown Massacre-Nevertheless

Famous for their utter dysfunction, an unholy combination of opiates and ego, still a bunch of great songs on the first couple albums.
26. Big Star-O, Dana

Everyone's favorite hipster icons, and, amazingly, deserving it.
27. Buzzcocks-Love You More

No, Buzzcocks, I'm sorry, but I love YOU more.
28. Bull Moose Jackson-Hold Him Joe

Great up-tempo orchestra piece. Your grandfather probably shook some serious marine-on-leave ass to this.
29. Chuck Brown and The Soul Searchers-Red Top

When I lived in D.C. in the mid-80's, Go Go was king, and Chuck Brown was the king of Go Go. Man, it's all about that sideways beat. I could have easily killed a few hours playing nothing but The Soul Searchers.

30. Boris-Ibitsu

Best Japanese band, ever. Also, best Nick Drake rip-off cover, ever. A shot of raw energy.

31. Archie Shepp-Attica Blues

Absolutely relentless outrage from Mr. Shepp and his raft of sore-throated backup singers.

32. Big Chief Monk Boudrerux-Sew, Sew, Sew

The New Orleans you want to come across unexpectedly.

33. A Band Of Bees-Horsemen

I can't believe these guys aren't from Nashville. One of my favorite contemporary bands. Great, original and creative songwriting.

34. Billy Wright-Man's Brand Boogie
Okay, the afro is probably better than the voice. But it's close.
35. Big Maybelle-Just Want Your Love

Big Maybelle had a tough life. She wanted everyone's love. And didn't get it. A voice that could build a bridge, blow it down, and build it back up again.
36.  Billy Preston-Soul Derby

How Billy Preston didn't become as huge as Elvis, I'll never know. He did play many of the best parts on the best three (Beggars, Exile, Goat's Head) Stones albums. Oh, and Richie Sambora's solo gig, too.

37. Bloodstone-Peter's Jones

I don't know what it is about this song, but I keep coming back to it. For me, it sums up the entire Nixon era. And, also, running around in footie pajamas while the babysitter lit incense and told hippie-with-a-hook-hand horror stories.

38. Brainticket-Black Sand

The acid band to reach for when you're sick to death of Ummagumma and Tarkus. More attitude than actual delivery, these guys were still pretty good.

39. Animal Collective-Leaf House

Great experimental acapella numbers that could only exist with the advent of the Macintosh and the notion that laying around baked is a great alternative to an engineering degree.
40.  Arthur "Big Boy" Crudup-That's Alright Mama

Yup, this is who Elvis stole it from. Thanks for the royalties Col. Parker!

41. The Birthday Party-Zoo Music Girl

It's the bass line that makes this otherwise hilariously abrasive tune so party-ready. And also how 78% of all woman can be counted on to sidle over during the tune and whisper how they secretly find Nick Cave sexy.

42. Billy Joe Shaver-Black Rose
Forget all the pop-country noise. This is the deep grit, the place where line dancing won't ever reach.

43. Willie Bobo-Boogaloo In Room 802

Willie Bobo is the name in 60's uptown Spanish funk. If you don't own this album, you're pretty much just killing time until you do.

44. Bryon Lee and the Dragonaires-Jamaica Ska

The kindly grandfather of Ska. Old-timey in a way that gets everyone thinking you're just using it as an intro to a few cuts of No Doubt. But you're not.

45. Albert Collins-How Blue Can You Get

Pretty darn blue, as it turns out. Albert cut a lot of pretty dull meat-n-taters blues stuff later on, but this early album is crackin'.

46. The Action-Something To Say
Sort of like The Moody Blues, without bothering to be so annoyingly Moody. Actually, pretty crafty early garage punk.
47. As Mercanarias-Inimigo
The Souxie Sioux of Brazil, sung in Portuguese, one of the heroes of the early 80's no-wave scene. A fantastic blending of danceable and Fuck You, the sheer natural attitude that every crap radio band back then desperately wished had come bleeding through their legwarmers.
48. The Blackbyrds-Rock Creek Park

You can taste 1974 in each chorus. It's sort of like chicken. And the back fat of Spiro Agnew.

49. Aorta-Heart Attack
Just the sort of psychedelic over-indulgence you'd associate with that aunt who never got married, never stopped wearing corduroy overalls, named her two cats PeterPaul and Mary, and keeps sending you twenty dollar checks for no apparent reason.

50. Ary Lobo-Faroleiro
Like flying into Rio on the arm of the hottest stewardess in the fleet while wearing ankle-to-hairline seersucker, and a pumpkin colored ascot.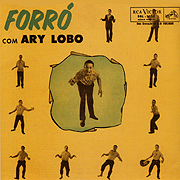 51. Alan Toussaint-Last Train
Without question the one of the ten hippest people on the planet. Responsible for more great music than pretty much anyone else alive. The New Orleans reincarnation of Thomas Jefferson.

52. Bill Withers-Lonely Town, Lonely Street

How many raw-voiced soul hits can one man have in the 70's? A shitload, if you're Bill Withers. Always a cool breeze when one of his tunes comes on the radio.
53. Ann Sexton-I Had A Fight With Love And Lost
Unfairly obscure soul vocalist who lost a fight with love.
54. Devendra Banhart-Tonado Yanomaminista

While easy to make fun of for so unabashedly occupying the hippie realm, I really like this guy. Why does he, out of nowhere, on a song with a Japanese title, sound like a Fellini-era Italian crooner? Hey, why not? This dude can do anything he wants, since you and your judgmental world doesn't even exist, man.

55. Adam Ant-Fall Out

The first two albums of Adam and his B-side Babies are great. Even the third album, which seriously shifted gears and adopted the drum-heavy "Don't Drink/Don't Smoke" sound everyone knows him for, is seriously underrated.
56. Bobby Conn-The Style I Need
Modern Scot rocker that would make Cheap Trick proud. I dig this guy. Like a modern Sweet, with nutty keys in the background.
57. Black Breath-Razor To Oblivion

Yeah, this almost broke up the party, but too bad. There was a brief mosh pit that ended with at least two broken heels, smeared lipstick, and some torn cartilage.

58. Altyrone Deno Brown-If You Love Me
Young dude was 8 years old when this was recorded. Amazingly soulful vocal performance.
59. Benji Hughes-Tight Tee Shirt
He used to be a paralegal…what else do you need to know? Genuinely excellent weirdness from this generation's rockin' Dan Haggerty.

60. Bob and Gene-Your Name
Haven't you spent half your live wishing you were in a soul duo named Bob and Gene? No? How about Sam and Dave?

61.  Anthony And The Johnsons-Epilepsy Is Dancing
Oh, man is this stuff arty. Like, to the point of sheer distraction. But he's got an amazing voice, like Beverly Sills after a bottle of Ripple and a bad quaalude.

62. Jerry Butler- Sweet Was The Wine

Butler was known as "The Iceman." Any other info necessary? I didn't think so. Now go buy a trenchcoat.

63. Bo Diddley-Heart-O-Matic Love
The MAN. Period. It all starts here. You try playing a rectangular guitar.

64. A.K Salim-Blue Baby
Every party needs a shot of this in the arm, coolly syncopated arrangements, the perfect opportunity to consider a martini, a chance to talk and be heard, to smell the perfume, to feel classier than you have in hours.
65. George Benson-It's Uptown

Fairly maligned for his later-life turn to easy listening horseshit, this early George Benson stroke-picking jam helps you remember how he hard he could once rip it up. Slamming horn and keyboard breaks any dj would be happy to theft.
66.  Banda Black Rio-Wilson Simonal
Like you were just invited to the coolest, most mod apartment in the world, two hundred stories up, where everyone is wearing a leisure suit, eating endangered duck meat, and discussing bongos.
67. Al Kooper and Shuggie Otis-Bury My Body
Blues Project et al keyboard player Al Kooper teams up with child guitar prodigy Shuggie Otis, son of bandleader Johnny Otis, for this funky, gospel-infused stretching out. I bought this album for a quarter at a yarn store. Yes, a yarn store.
68. Baby Face Willette-Mo Roc
One of the great unsung soul jazz B-3 players, whose albums are extremely hard to find, but like Christmas morning when you do. Sort of an acquired taste with his light touch. Never double down on the 8.

69. The Budos Band-Mas O Menos

Retro the right way.
70. The Adverts-Gary Gilmore's Eyes
Pissy Brit punk of the best kind, short, sweet, and wholly convinced of its cornering of the anger market.
71. Bobby Blue Bland-Cry, Cry, Cry
The voice that launched a hundred-thousand pregnancies. Slows things down so you can close your eyes, chew ice, and nod your head along to all the things Bobby knows that you don't.
72. Bernard Woma-Gori Foto
What would I pay to have been sitting at the Pito Bar for this concert? A lot. Every second of this is joyfully beautiful percussion and seriously badass rhythm.
73. Bernard Purdie-Touch Me Again
Bernard famously claims to have been called in to "fix" a number of Beatles albums, since Ringo was such a talentless shlub, or, at the very least, was unable to consistently keep time. Bernard says he overdubbed Ringo's parts on numerous songs. Everyone, of course, denies it. No denying he's solid as ever on this cut.
74.  Billie Holiday-Now They Call It Swing
Her voice is one of the greatest singular instruments in all of recorded music. Truly transcendent. Face-stuffer party-drunks don't like it? Meet me out back behind the shed.

75. Blue Orchids-Disney Boys
Gleefully off-kilter Manchester punk-poetry. Makes you want to pogo all over the spilled coleslaw.
76. Bill Moss-Who Knows?
Extreme soul obscurity that really is the aural equivalent of an orange suit.

77. Hasil Adkins-She Said
The craziest wildman in all of rockabilly, makes Jerry Lee Lewis sound like An Evening With Mitt Romney.

78. Baroness-The Birthing
What Pearl Jam always wanted to sound like if they weren't so busy being earnest and resolving their solos in the right key all the time.
79. The Blasters–American Music
Dave Alvin's version of Americana and rockabilly mixed with a pointy toe's worth of Roadhouse attitude.
80. Benny More-China Lake
Every party should come to a close this way, let down easy with the dulcet tones of the great Benny More.
So, yeah, if you made it this far, just like at the end of the night, Lester explained the bet. A vote was held. A couple people were pissed at having been unwitting guinea pigs, but most saw the humor in it. And only one person claimed to have noticed the name-ubiquity during the set. And I'm fairly sure she (yeah you, Leslie) is full of shit. Or at least she was full of Guinness and Jameson's. I'm happy to say that I was also paid promptly. And then almost immediately blew $300 treating people to pancakes at the Denny's down the street, and then cabs. All in all a great night.
Hint: most of the tags are bands I played after the first 80, but didn't have space for…..